PA Cindy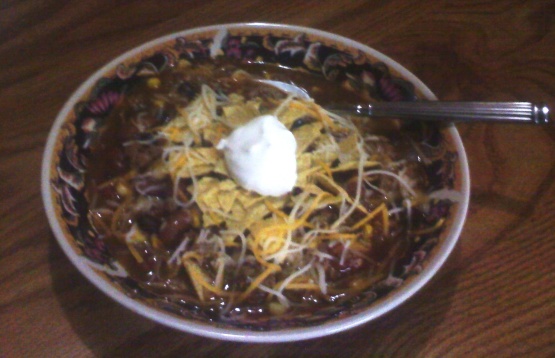 I came up with this version when I didn't have all the ingredients for another recipe. You can only adjust a recipe so much before it becomes a new recipe. You can add another can of broth if this is too thick to make it more of a soup consistency.
Brown ground chuck and onion in a 5 quart Dutch oven.
Drain if necessary.
Add the remaining ingredients.
Heat to boiling then reduce heat to simmer.
Simmer for 45-60 minutes. Stirring occasionally.
Garnish with any combination of the optional ingredients.