Anke R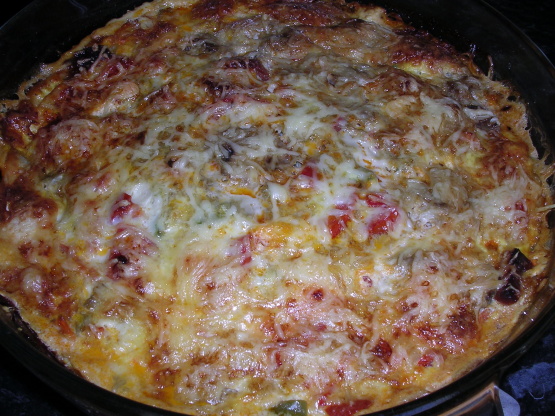 This is my own recipe. It is quick and easy and made of ingredients that u have in stock. Use leftover ham and veggies.
Top Review by Anke R
This is a nice everyday dish to use up leftover veggies. Easy and quick to make. I recommend using a tasty sausage or meat, otherwise you might find it a bit bland, though with toddlers you'd want to stick with the ham. A good base for getting creative with whatever you have in your fridge. I think with a substitute of feta for the ham, this would make a nice vegetarian dish. Thanks for sharing.
Beat the eggs with the milk, slightly.
Add rest of ingredients.
Place into a vegetable sprayed casserole dish and sprinkle cheese on top.
Put into a 325 degree oven until egg is baked and it has risen to a puffy look.