ktenille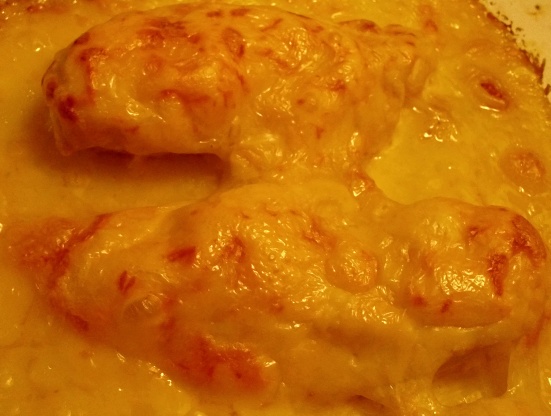 I had this at a friend's house and just had to have the recipe. This is so delicious. All I can say about this one is yum.
Place chicken in greased casserole.
Place one slice of cheese over each breast.
Mix soup and milk; stir well.
Spoon mixture over chicken.
Cover casserole.
Bake for 1 hour at 350 degrees F.