Prep 15 mins
Cook 45 mins
This recipe combines vinegar, brown sugar, and spicy Sriracha to make a sauce for your chicken wings or wing pieces. Great as a game day snack or as part of an Asian-themed buffet.
Directions
Preheat broiler and place oven rack 10 to 12 inches away from broiler element; arrange a rack set over a rimmed baking sheet.
Toss wings with oil and then season with salt and pepper; arrange wings on prepared rack.
Broil, turning occasionally, until wings are golden, crisp and cooked through, about 45 minutes.
Meanwhile, in a blender, combine the vinegar, brown sugar, soy sauce, sweet chile sauce, sriracha, ginger and half of the green onions; blend until very smooth.
Transfer sauce to a large saucepan and boil, over high heat until thick and glossy, about 5 minutes; add chicken wings and gently toss to glaze, about 3 minutes.
Transfer wings to a serving platter and garnish with remaining green onions and sesame seeds.
Reviews
Most Helpful
Delicious wings!! The sauce is a homerun. We loved it! It was sticky, sweet and spicy all in one. In terms of how my oven broils, 45 min. was way too long. I think they were done and crispy by 20 min. max. I'll be printing out this keeper. Thanks!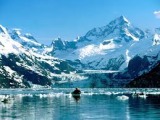 Like alligirl, I baked rather than broiled the wings. The sauce was absolutely DELICIOUS. Yum. I want more... This is a keeper of a recipe and will add it to my ever-growing collection of wing sauce recipes! Thanks for posting! Made for ZWT9, for the Gourmet Goddesses.

Delicious wings!! I made 1/4 of the recipe and just loved the combination of sweet, salty and spicy flavors of the glaze. I am not a huge fan of super spicy foods, so wasn't sure how this would be for my tastes and it was spot on for me. The only thing I would change next time, and there will be a next time, would be to fry or grill the wings. Mine were very dry after cooking for 45 minutes, but needed to cook that long to get the crispy texture I like, not a fan of the rubbery skin. So next time I would grill them with the oiled skin or just fry them for a much shorter time and then follow the recipe for the glaze etc. Thanks so much for sharing the recipe. Made for ZWT 9.