Diana Yen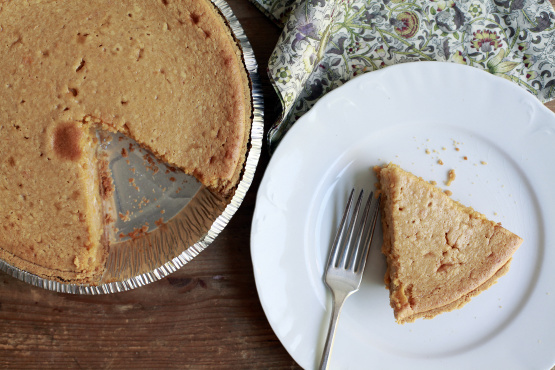 I got this recipe from an East Texas community cook book several years ago and it has become a family favorite. The cream cheese adds a wonderful flavor. It's easy, too.

This recipe needed some spices. I made this pie for my family for Thanksgiving. Everyone loved it, however, I can guarantee that would not have been the case had I not added the following: 1 t vanilla extract; 1/2 t ground cinnamon; 1/2 t ground nutmeg; and 1/4 t salt. My family just would not have enjoyed it without the spices. Also, the timing is off...it took at least 45 minutes. I think I'll up the temp a bit next time. It's a good start. Thanks for posting.
Run sweet potatoes through a sieve or mash with fork.
Add all the other ingredients to sweet potatoes and mix with mixer.
Pour into an unbaked, deep dish pie shell.
Bake at 350 degrees for 45 minutes or until set.