Nimz1466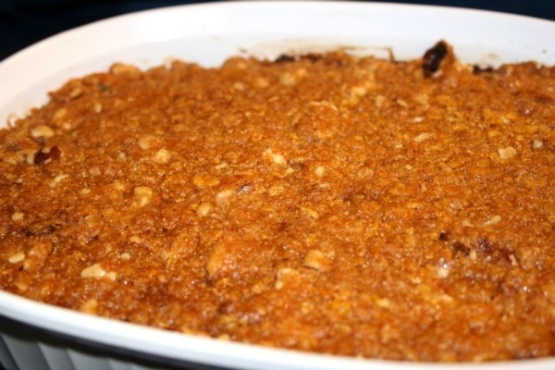 This is the best!! I did omit the sugar! But I got so many compliments on it i made it for Christmas and Thanksgiving this past year!! I'm pretty sure I'm going to have to make it for Easter also! But it was amazing!!
Wash the sweet potatoes but do not peel them.
Bake whole in a baking dish at 350°F for an hour.
Once baked, cut in half and remove from skin.
Mash with fork or potato masher, then mix in all other casserole ingredients.
Bake at 400°F for 20 minutes in a 9x13x2-inch pan.
Meanwhile, mix the topping ingredients.
Put topping on and bake 10 minutes more.
(Original source unknown).