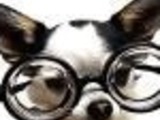 Another Aquavit recipe, this vinegar/pickling solution is truly delicious. According to Marcus Samuellson, it can be used on anything from berries to herring. I used it to make his pickled beets and loved it. It's easy to make and just needs to to marinate for at least six hours. It will keep in the fridge indefinitely.
Directions
Combine all the ingredients in a saucepan and bring to boil over medium heat.
Stir until all the sugar is completely dissolved.
Remove from heat and let cool.
Pour the cooled vinegar into a jar, seal and refrigerate.
Allow to marinate six hours, or overnight.
Reviews
Most Helpful
Simple & tasty, & definitely a necessary step if you plan to make Chef Kate's Swedish Pickled Beets followed by her Swedish Pickled Beet and Apple Salad! That's the only way to get the benefit of the wonderful flavors! Thanks for sharing! [Tagged, made & reviewed in Please Review My Recipe cooking game]
Outstanding, a revelation in flavor for pickling beets. I will NEVER buy prepared pickled beets again, I'll only use this recipe to make my own! What a delightful change in flavor! I could try it on herring; maybe I'll begin to like herring!!!
5 Stars! this was so easy to make and the flavours are just singing. Not too sweet and not too sour, this is just right. Like the others I can't wait to buy some cauliflower to make a salad. I took the photo while the boiled mix was cooling and the smell was excellent.. later, once it had been in the fridge for a while it smelled even better. DO include the allspice berries, I think they made a BIG difference to the over all taste.I had fresh bayleaves too. Please see my rating system: an excellent 5 stars for a simple and so tasty recipe. Thanks!