Surmælksfrugtbrød Danish -Sour-Cream Fruit Bread -
2Bleu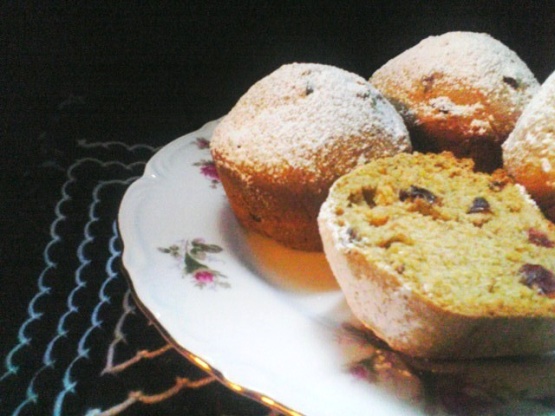 This is a nice bread to have with your breakfast or coffee or tea. This makes 2 loaves and very easy to make.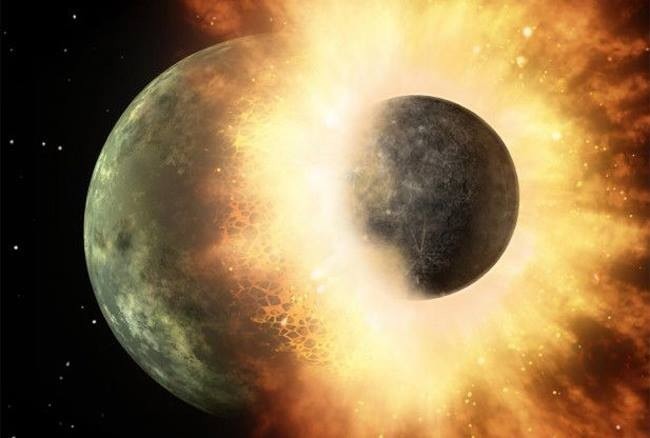 Top Review by 2Bleu
The flavor of this bread is outstanding! It's like a cross between a soft bread and a flavorful scone. Since there is just the two of us, we quartered the recipe and got 3 jumbo muffins from it that baked up in just 35 minutes. We used 1 1/2 times the amount of sugar called for as it seemed a bit low originally (this turned out well and produced the perfect sweetness for us). We substituted Sunmaid fruit bits for the apricots and prunes. The batter was a bit dry so we added just enough half-half to thin it down and we dusted the tops with powdered sugar after allowing them to cool. this recipe is packed with flavor and not overly sweet. The bread (muffin) does not require any extra toppings such as butter or jam. It is plenty flavorful as is. The only thing we would perhaps do different next time is to add about 1/4 tsp ground ginger to the batter for an extra zing. Thanks for sharing this wonderful recipe! :)
Preheat over to 325º F.
Grease and lightly flour 2 loaf pans (9×5×3).
In a large bowl mix the ingredients in order given.
Pour the mixture into the loaf pans and bake in preheated 325º oven for 1 hour.
Frost thinly with powdered sugar and water mixture and decorate with candied fruits or just sprinkle with powdered sugar.