Sun-Dried Tomato & Avocado Quesadilla
megs_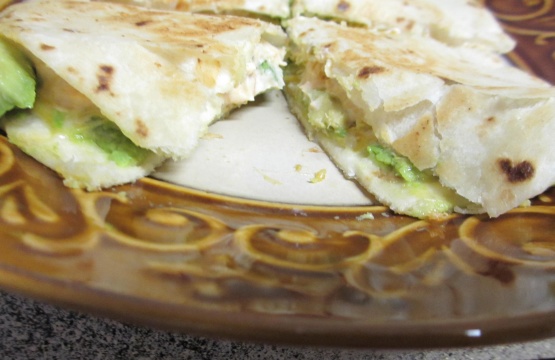 I made this when I was home taking care of a sick kiddo -- using up ingredients I had around. It honestly was the best quesadilla I've ever had -- too good not to share! ;) Hope you like it as much as I do.
Mix in a bowl the cream cheese & pesto.
On a buttered skillet, place one tortilla.
Spread tortilla with cream cheese mix.
Top that with avocado.
Top that with cheese.
Top that with the other tortilla.
When ready, flip and crisp to your liking. Slice and serve!