Summer Peach Pudding Dessert
Dorel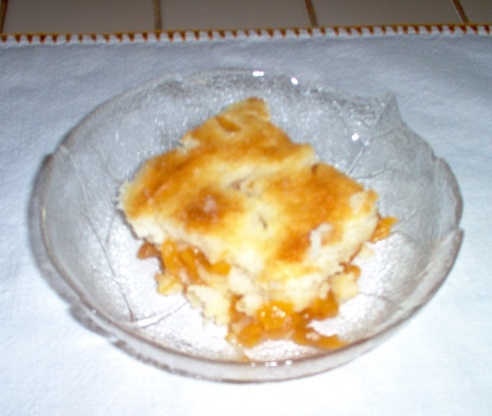 Very light baked summer dessert. I've always asked for my mom to make this many times as I was growing up.
Preheat oven at 350 degrees.
Spread peaches in a well greased 13x9 baking dish.
Blend flour, sugar, baking powder and salt.
Add milk, beating until a batter forms.
Pour over peaches.
Drizzle margarine over top of mixture.
Bake at 350 degrees for 40 minutes.
Let cool and refrigerate about 4 hours prior to serving.