Summer Corn and White Bean Soup
Parsley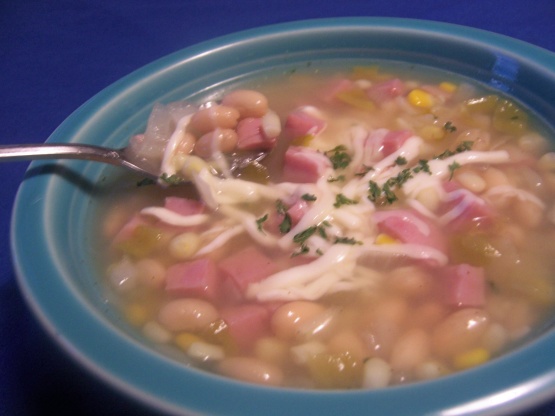 Really good! Got the idea for this from Cooking Light magazine, but I tweaked it to my own taste...Very easy to make, and a very good blend of flavors!
Heat oil in a Dutch oven over medium heat.
Add onions and ham, and cook 3 minutes, stirring frequently.
Stir in corn and remaining ingredients.
Bring to a boil; reduce heat, and simmer for 10 minutes until thoroughly heated.
Sprinkle Monterey Jack cheese on top just before serving.