Ninna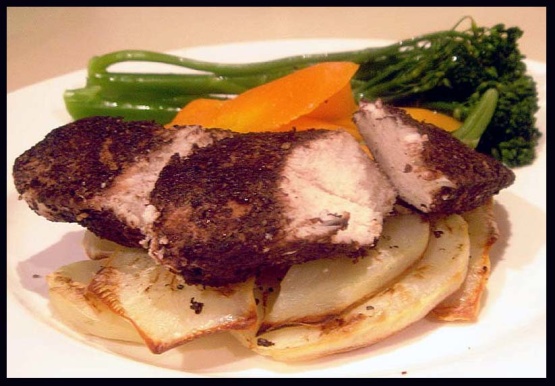 I have taken this recipe from Moxie's Sumac Salmon #61262 because we loved it so much and wanted to try sumac with chicken. It worked! Just love the flavour of sumac, wish it hadn't taken me so long to discover it. Marinating time isn't included in prep. time - I didn't have time to marinate for more than 15 minutes tonight and it was still wonderful.

Loved this, first I'd used sumac too and so happy. Combined with the balsamic viniger it gave a lovely tang to the chicken that I really enjoyed. I also loved the idea that it seems to be low in fat and calories too. I served this with steamed rice and vegies and will be having it often. Made for the Herbs of the month thread.
Rub sumac into the chicken breasts and pour balsamic vinegar over and marinate for 30 to 60 minutes in the fridge.
Spray oven tray with olive oil spray or use baking paper lined tray and bake in 180degC (350degF) oven for 20-30 minutes or until cooked, depending on thickness of chicken breast.
This can also be cooked on the stove top or bbq.