Prep 15 mins
Cook 10 mins

My MIL passed away one month before our wedding so my DH holds this recipe close to his heart. The secret is to roll these in powdered sugar after baking, when cool. They are chewy and perfect!
Directions
Mix together shortening, sugar, egg and molasses.
Sift together soda, salt, spices and flour.
Mix shortening mixture and flour mixture together.
Chill 2 hours or more.
Using 1 1/2 tablespoons of dough, make into balls.
Place onto ungreased cookie sheet about 2- inches apart.
Cookie will flatten and spread out.
Bake at 375° for 10 minutes.
Place on cookie rack to cool.
When cool, roll into powdered sugar.
Most Helpful
I made spice cookies for my children while they were growing up. I lost the recipe in a flood and have been searching for one similar for about 10 years. I added 1 tsp of vanilla to your recipe and it tastes exactly like my old recipe. My now grown children have been asking me to make spice cookies for Christmas so you've made us all very happy! This is a delicious cookie. Thanks for posting it.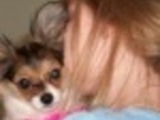 These are really delicious. I tried rolling them in Splenda sugar before baking to see how they'd turn out & the only difference is that the color of the cookie is a light brown instead of dark brown. Either way they taste as good as promised. Can't wait for the holidays to spread them around! Thanks for the recipe

Wonderful! Can't wait till the holidays to make batches and batches of these!