Sudanese Yogurt and Tahini Dip
Ambervim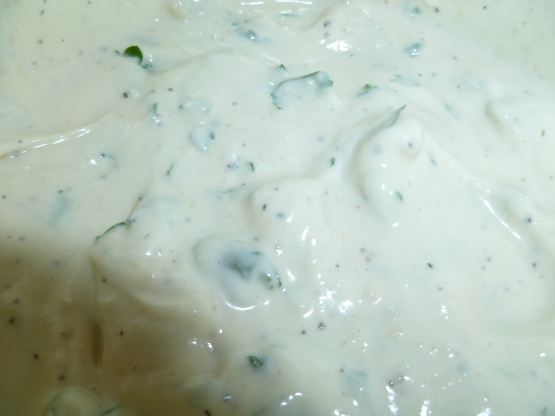 Makes a great vegetable dip.

This is GREAT. Tastes just like something from a middle eastern restaurant. I did not put all of the lemon called for because it seemed like a lot and tasted fairly lemony with just half, but that is probably just a personal preference. Very easy, very tasty!
Mix together garlic, salt, black pepper, and tahini until smooth.
Add yogurt and lemon juice, a little at a time, mixing well after each addition, until it is like a thick cream.
Sprinkle with parsley and serve with chopped vegetables, and warm pita bread, if desired.