Boomette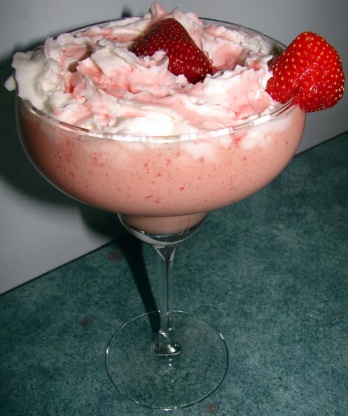 This is a cocktail that tastes like a strawberry shortcake! Recipe features Creme de noyaux and strawberry liqueur.

You know, I don't even think I have to try and tell anyone just how good this is. The ingridients and Boomette1's picture speak for themselves. I just want to thank you so much for my dessert last night! lol. It will probably be my dessert tonight as well. Thanx!! :)
Combine vanilla ice cream, crème de noyaux, crème de cacao and 5 of the 6 strawberries in a blender.
Blend until smooth.
Pour into a large goblet.
Top with whipped cream, drizzle strawberry liqueur on top and garnish with the 6th strawberry.