Strawberry Basil Iced Tea
I made this using Thai basil and what a treat that was. If you have regular basil that will be fine too. Cooking time is chill time.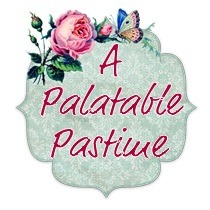 This is very good! We like that the basil gave a peppery mint-like character to the strawberries which wasn't quite the same as just using mint. Refreshing!
Brew tea for 5 to 8 minutes in 4 of boiling water (off heat).
Remove the tea bags.
Separately boil1 cup of water and add sugar and 1 cup of basil leaves, brew covered (off heat) for 10 minutes.
Remove the basil and add chopped strawberries and let it chill in the fridge.
Add the basil strawberry syrup to the cool or cold brewed tea.
Serve in glasses with ice and enjoy!.