Strawberries and Cream Tarts
Alia55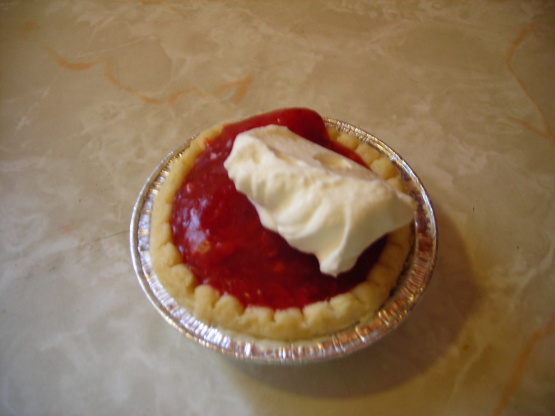 After making the hubby peach tarts, I decided that I wanted strawberry tarts--because we never crave the same thing at the same time :) This experiment turned out pretty good. These are best while still warm.
Place strawberries in a heavy saucepan.
Add sugar, lemon juice, cornstarch, water, and vanilla.
Heat over medium heat until the mixture thickens.
Spoon hot mixture into tart shells.
In a large bowl, beat whipping cream and sugar with electric mixer till peaks form.
Scoop small dollop onto tarts and serve immediately.