Parsley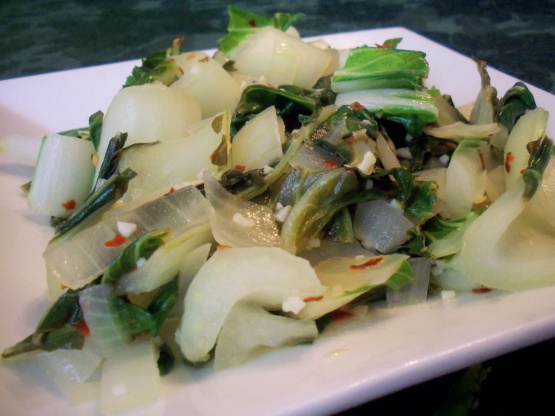 Greens are feel good food! This combination of flavors works every time.

I thought this was very good but I did make a few minor changes. I reduced the oil to 1 Tbsp as I was using a non- stick pan and I reduced the lemon juice to just 1 Tbsp thinking I would increase it if need be. I found that for our tastes, the lemon was perfect at just 1Tbsp. The fresh ginger and garlic are what makes this dish! What a nice change of pace for a veggie dish. Thx!
Get wok hot.
Add olive oil, onion, ginger, garlic, salt and red pepper flakes, saute for a few minutes.
Add chicken broth and lemon juice.
Add bok choy and stir on high till done.