Steamed Artichokes with Garlic Lemon Butter
ChefLee
This is a lovely special occasion appetizer or dinner. The lemon garlic butter is just wonderful.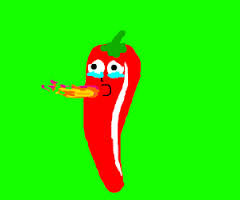 This cooks the artichoke perfectly! Nice and soft and ready to eat! I used dried thyme in my garlic butter. This is a great appetizer to eat with friends. I would like to look into different dipping sauces for the artichokes to see how they would taste so will definitely make these again with some extra sauces in addition to the garlic lemon butter!!! I am thinking balsamic vinegar??? MMMmmm!!!!
Cut stems and top 1 1/2 inches from artichokes.
Cut away first outside row of artichoke leaves.
Using scissors, cut off pointed tips of leaves.
Place Artichokes in steamer.
Steam artichokes until knife pierces base easily, adding more water if necessary, about 25 minutes.
Heat oil in heavy medium saucepan over medium heat.
Add garlic and thyme; cook 1 minute.
Add lemon juice and butter.
whisk until butter melts.
Season with salt and pepper.
Serve artichokes warm with seasoned butter.
Dip leaves and pull off flesh with teeth and dunk heart when you reach it.