Standard Croatian Mixed Salad
Parsley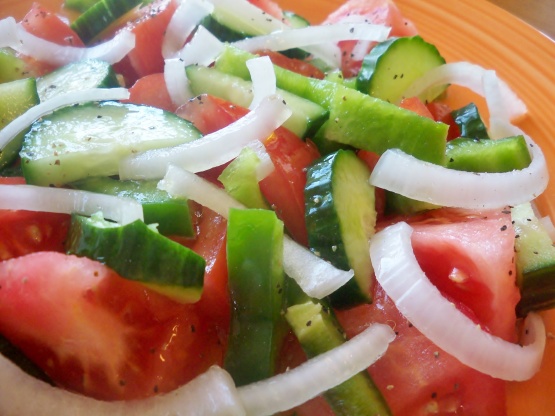 This is usual mixed summer salad you can get almost in every Croatian household or restaurant. The importance is in wine vinegar (not aceto balsamico), and it must be cooled. I do not know the reason, but vinegar does not make you thirsty during hot summer days, so it is very important ingredient.
Cut tomato into 1/8 parts.
Cut green peppers into thin stripes.
Peal cucumber and cut across into thin parts.
Cut onion into thin rounds.
Season with salt and pepper, add vinegar and oil (you can dissolve vinegar with some water) and cool it for 30 minutes. Serve cold.