loof751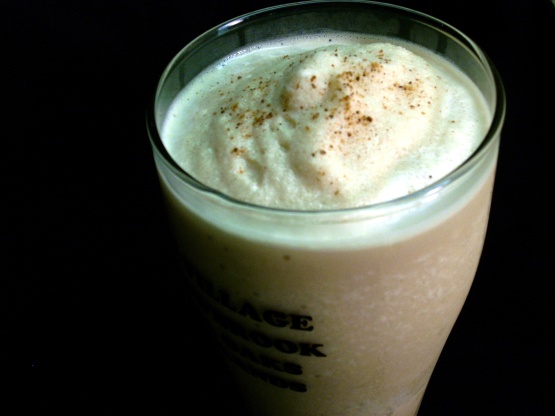 This is a great drink and this version is from St. Thomas, Virgin Islands. Be sure and try the original Bushwhacker also. :)

Oh wow this was soooo goooood! I love amaretto and Bailey's so this was heaven to me. Packs a powerful punch but just loved every sip. The nutmeg was a nice surprise that you begin to taste about half way through the drink. Thanks for posting this winner!
Fill a blender 3/4 with ice (small cubes best). Pour vodka and Grand Marnier over ice. Add Kahlua and Amaretto.
Fill the blender with Bailey's until liquid is 1/2 inch from top of ice cubes, put on lid and mix until smooth. NOTE: The consistency should be like a milk shake, except without the milk.
Pour in a collins or hurricane glass and sprinkle nutmeg on top.