Sri Lankan Pineapple Curry
Ambervim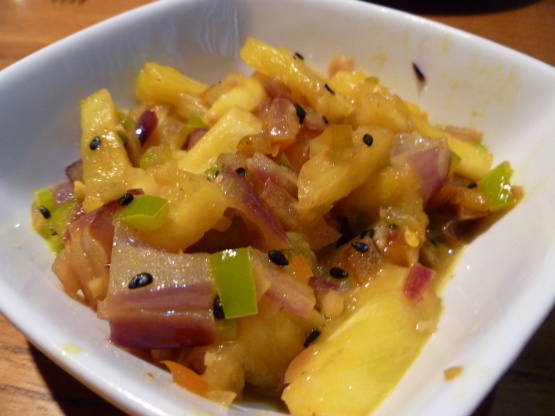 Delightful dish to serve with a hot curry. Easy to cook as tinned pineapple is used in this dish. You could serve this as a desert, it is not very spicy. I prefer it with a good chicken curry. Coconut milk defines this dish firmly as Sri Lankan.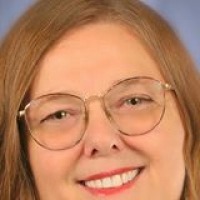 I really enjoyed how the flavor blended. My curry leaf tree died, so I had none to add. I ate it over some leftover coconut rice. What a combination. It didn't need fish or meat to be complete, which surprised me. I can well imagine putting it over pork, fish or chicken. This is a keeper.
Heat the oil in a pan and fry the onions and green peppers till just soft.
Now add all of the ingredients EXCEPT for the coconut milk and sugar. Stir well to blend and coat the pineapple with the spices. Cook for 3 minutes.
Add half of the pineapple juice to the pan and cook for 2 minutes.
Add the sugar and coconut milk, simmer 2 minutes.
Take off of the heat.
Serve hot or cold as a side dish for your curry.