Squeaky Door Hinge Be Gone!
diner524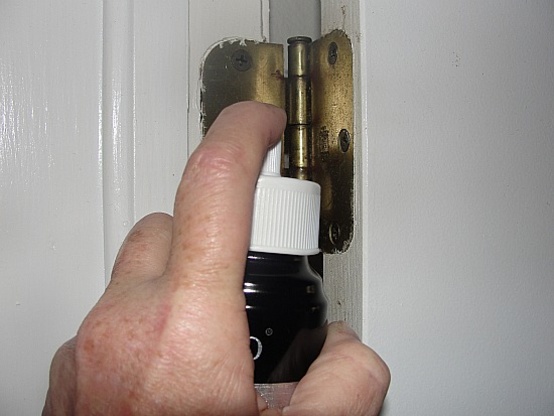 So easy to do with what you most likely already have on hand!

She: Look, a recipe to fix squeaky doors!
He: But we don't have any squeaky doors!
She: Oh, okay.
He opens door. SQUEEEE!
She glares and saves the recipe.
So easy, so quick, and so inexpensive, not to mention that I had this on hand and didn't have to run buy something. Thanks for posting!
Pour a little cheap oil on the hinge or on your fingers and rub on the hinge, whichever is easier.
Test to see if it squeaks, add more if needed.
Enjoy the silence!