Parsley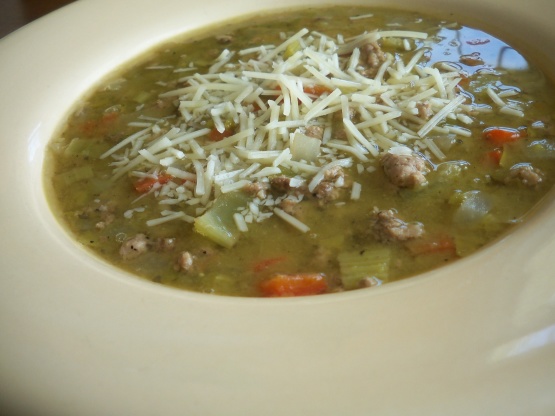 I love split pea soup! The soup has different ingredients that I usually don't add to my soup but sounds yummy. Split peas can be yellow or green.
Combine cubes, peas, water and salt and pepper. Bring to boil and simmer for 30 minutes. stirring occasionally.
Brown sausage, celery, onion, pepper and garlic, add to soup and add wine.
Simmer for 15 minutes to blend flavors and top with parmesan cheese.