jonesies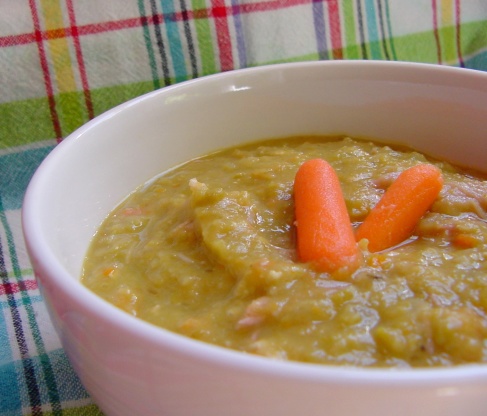 Our family loves this soup. My mother used to make this, as did my DH's mother, using a similar recipe. We like to serve cornbread with this soup...yum!

As described, the soup was quite bland. I added: cayenne pepper, red pepper flakes, garlic, rosemary, and sage. Much better! I made it on the stove and it was ready after about 1 hour of simmering.
Put all ingredients and 6 1/2 cups water in a 5 1/2-quart slow cooker.
Cover and cook on high for 6 hours, or low for 12 hours until peas are very soft and fall apart.
Remove ham.
When cool enough to handle, cut meat off the bone, dice and return to soup.