Spinach & Feta Stuffed Chicken Breasts
Diana 2
Delicious meets healthy in the calorie friendly main dish. The credit goes to a recipe card picked up at the farmer's market. Only 15 minutes prep time and 20 minutes cook time. If you want, you can prep it and chill, popping it in the oven up to 2 days later. Hope you enjoy this one.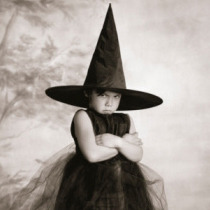 Granny, this was wonderful. Loved how well the sauteed spinach and feta went with the chicken. I followed the recipe as written, and wouldn't change a thing. I baked these in the toaster oven for 20 minutes as instructed. Perfect! :) Honoured to make this as a "Thank You" for voting for Lawrencetown, Nova Scotia in the 2010 Kraft Hockeyville Competition.
Preheat oven to 400°F
In saucepan, cook spinach and garlic til spinach is tender; drain; set aside.
Place chicken breasts between 2 peices of plastic wrap. Pound with mallet to 1/4" thickness. Remove from wrap.
Spoon 1/4 of spinach and garlic mix onto center ofeach chicken breast; top with 1 TB of the feta. Fold long sides in, then roll up from the short end. Secure with wooden toothpicks. Coat chicken with non-stick cooking spray or brush with olive oil; sprinkle with lemon pepper and oregano.
Transfer chicken to shallow baking dish. Bake for 20 minutes or til chicken is no longer pink (170°F). If desired, top with chopped parsley and additional crumbled feta.