Prep 20 mins
Cook 10 mins
My poor friend thinks she is such a bad cook but she brought this to a New Years Eve party this year and I thought it was great. The dressing recipe makes enough to dress two salads so don't just dump it all on or you might be a little overwhelmed.
Directions
Toss salad ingredients together.
Whisk together dressing ingredients.
Toss dressing and salad together.
Most Helpful
Fantastic salad!! The dressing flavor was a huge hit. It does make a large amount of dressing (I think for more than 2 large salads)..so I've reserved the left-overs for more salads. I changed up a few of the ingredients, due to personal taste. I used 2 granny smith apples and left the skin on. Also, I used a combination of the spinach and some romaine lettuce. Everyone just loved this salad. Thank you!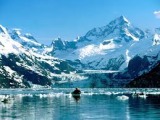 I made this for dinner last night and we loved it. Thanks for specifying the dressing was for two salads or I would have just dumped! I love salads that have the dressing well mixed in at serve time. Thanks.