ChefLee
A quick and easy way to fix spicy tilapia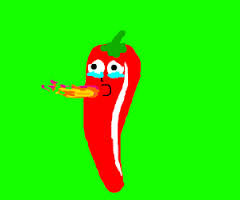 Yumm!! Love the spice to this!! It really livens tilapia up!!! I did this in a non-stick, rimmed jelly roll pan and used olive oil instead of the butter because I am trying to consume less butter (wahh!) I just sprinkled everything over and probably used the juice of one lemon over 6 filets. After baking, they did need some more acid so I used a lemon slice and it was perfect!! So the 1/2 cup lemon juice is probably spot on so next time I will bake it that way!! The bake time on this is perfect and you can do lots of different spices and herbs!! Served this with mixed vegetables and recipe#177017 for a totally healthy meal!! Love this recipe and I am going to use it as a base recipe for tilapia from now on, thanks!!!
Place fish in a glass pan and preheat oven to 350.
Combine and melt the butter and lemon juice in the microwave, then pour over the fillets.
Sprinkle the remaining ingredients (vary the amounts of each to your liking).
Bake for 30 minutes.