HisPixie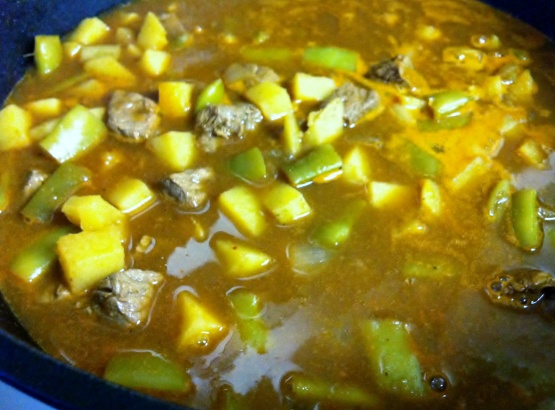 Think steak dinner in a bowl.

This was pretty good; needs some more tweaking. I added Italian green beans which I thought was a nice touch. The steak needed something to flavor it a little more, I think. Maybe it should be more seasoned as it browns. I'm going to try adding the seasonings to the steak & onions instead of the broth next time. I also added some garlic powder.
In a large nonstick saucepan, saute the beef, onion and salt in oil for 4-5 minutes or until meat is no longer pink.
Stir in the potatoes, broth, steak sauce, chili powder, cumin, and cayenne. Bring to a boil.
Reduce heat; cover and simmer for 30 to 35 minutes or until potatoes are tender. Garnish with parsley.