I love this recipe! I find myself falling back on this a lot when I have very little time and want something delicious and yummy! Oh and FAST!
Directions
Add wine, butter, garlic, oil and pepper flakes to a baking dish and bake at 350 for 7 minutes.
Add shrimp and cook until shrimp turns pink.
Garnish as desired.
Wonderful over pasta!
Reviews
Most Helpful
Had this fast and easy recipe for dinner last night. The only modification I made was to use a fresh jalapeno in lieu of the red pepper flakes, which worked well. Like another reviewer, we did feel the taste of the wine was pretty pronounced in the dish (and we like wine and I used a good one). We served over linguine. Thanks!

A simple and very tasty shrimp scampi! I may reduce the amount of white wine by about half next time, as my BF, who's not a fan of vino, claimed to taste too much of it. I actually found the undertone to be pleasing, but will admit that the oven method did not allow for the simmer/alcohol evaporation that you get with a saute technique. I topped with freshly grated parmesan, garnished with fresh chopped parsley, and served over linguini. It paired nicely with a crisp, fruity Portuguese white wine, Herdade de Grous Branco 2007 Alentejo. Thank you, Mama, for an easy, elegant dinner!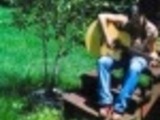 My picky dh & I really enjoyed this dish. All the flavors complimented one another other perfectly. The shrimp were spicy and cooked just right while the sauce was super on the rice. Thanks for another winner Mama.