ImPat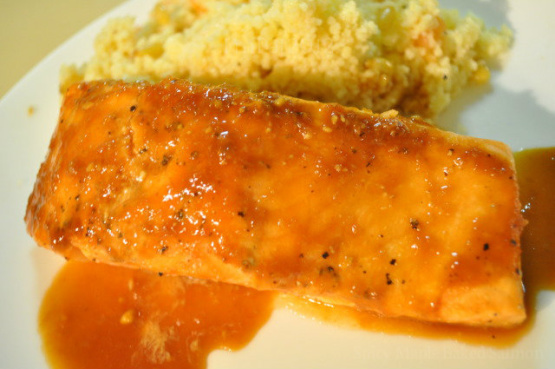 A nice Canadian way to cook a nice Canadian fish.

This was a wonderful recipe. If you would rather have the spicy marinade throughout the salmon, just follow the recipe until the brushing part, and pour the sauce over the salmon and bake for a total of 30 minutes. It is absolutely delicious and exerts less energy. The sauce permiates the fish.
In a small saucepan cook first 7 ingredients till boiling.
Reduce heat and simmer till reduced to about 1/2 Cup.
Season Salmon with Salt & Pepper.
Brush sauce on salmon and bake skin side down for 10 minutes in a 350 oven.
Brush again and continue to bake for another 10 minute.
Brush again and bake for final 10 minute.
Do not turn fish.