loof751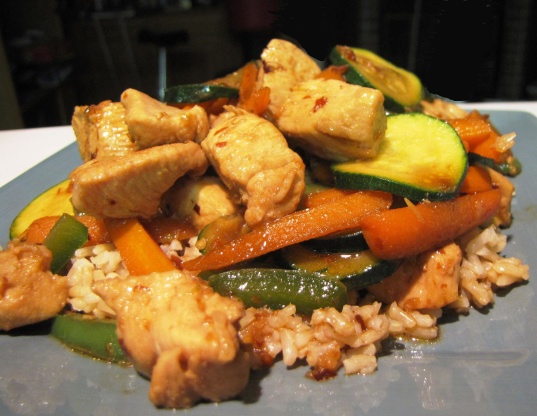 This was adapted from a recipe in Men's Health Magazine for pork stir fry. All we had was chicken, so went with it.

Delicious stir fry recipe! I cut the recipe in half and added some red pepper to the vegetables. However, I do usually prefer stir fry recipes with a sauce that has something to thicken it, like cornstarch. It makes a great, basic spicy stir fry. Thanks for posting. Made for Aussie?NZ Recipe Swap.
Heat oil and pepper flakes in skillet over medium high heat.
Add chicken and cook for 2 - 3 minutes, until no longer pink. Stir frequently.
Add remaining ingredients, stirring frequently until vegetables are cooked.
Serve with brown rice.