Spaghetti with Fresh Herbs
Prep 15 mins
Cook 20 mins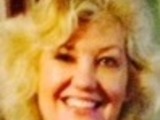 This is a very simple, fresh tasting dish - perfect for a light weekend lunch or dinner. As the sauce is prepared while the spaghetti is cooking it really only takes about 20 minutes all up from kitchen to table. It's one of our favourites.
350 g spaghetti (about 90g or 3 1/2 oz/person)
1 tablespoon salt

Sauce

2 tablespoons olive oil (extra virgin if possible)
4 cloves garlic, peeled and sliced
60 g butter, chopped
1 bunch mixed herbs (e.g. any combination of basil, oregano, chives, sage, thyme, rosemary, dill, parsley)
1 lemon, juice and rind of, finely grated
1 cup cream (low fat is fine)
1⁄2 teaspoon salt, extra
2 -3 pinches fresh ground black pepper
80 g freshly grated parmesan cheese
Directions
Bring a large saucepan of water to the boil.
Add salt and spaghetti.
Cook for 12-14 minutes.
In the meantime, prepare the sauce: First, remove any thick or woody stems from the herbs and discard.
Chop herbs finely- you should end up with about 3/4 cup of chopped herbs (a little more or less won't matter).
Heat olive oil in a medium saucepan over a medium heat.
Add garlic and cook until just beginning to colour.
Remove saucepan from heat immediately.
With the saucepan off the heat, add cream, butter, lemon rind and juice, herbs, salt and pepper and stir to mix well.
When the spaghetti is cooked to your liking, drain it well then add the drained spaghetti to the saucepan (the one with the sauce in it).
Return this saucepan to a low-medium heat and toss with two forks to combine the spaghetti with the sauce.
Cook gently for a minute or two until the sauce begins to thicken and most, but not all, of it has been taken up by the spaghetti.
Serve in bowls, drizzling over any remaining sauce.
Top with parmesan cheese.
Serve immediately.
Serve as is or with a crisp green salad and a nice cold glass of dry white wine!
Most Helpful
Good recipe, quick and tasty.
It makes me think to another Italian dish, very similar: the ingredients are almost the same
(parsley, chives, garlic, EVOO, basil, sage) but we add also mint, marjoram and Pecorino cheese instead of the Parmigiano.

If you want to try it, here is the complete recipe (is very simple and fast as your)
http://www.academiabarilla.com/recipes/italy/spaghetti-with-fresh-herbs-pecorino.aspx

I made a half recipe for two--easy, very fast and very nice. I used a frozen mixed chopped herb assortment for salads, any herbs would be good. Next time I would cook separately some veggies, or mushrooms, or grilled shrimp would be great or my Franch husband suggested, St Jacques--scallops to go with the yummy pasta. I will certainly make it again, and it is the kind of recipe that uses things you would usually have in the house. Very nice, even with low fat creme fraiche.

Made this for dinner for one tonight, so easy, quick and yummy. Made this exactly as posted didn't need to change a thing. I know this will become a firm favourite in my house. Looking forward to making it for the family another time. Thanks for a keeper.