Southwest Easy Oven Chicken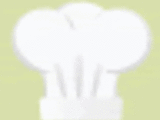 This recipe came from a friend and is super delicious. It's easy and healthy. I love beans and chicken so this is one of my favorite meals.
Directions
In a 13 x 9 inch baking pan, combined the broth, beans, salsa, and garlic.
Add the chicken and mix everything together.
Bake at 350F for 45 minutes, stirring after the first 20 minutes.