Southwest Chicken Skillet
Boomette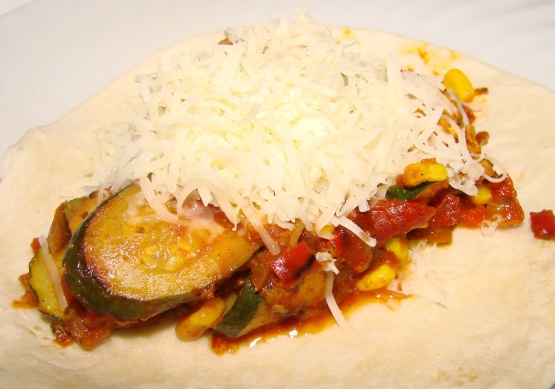 This is a quick and easy recipe from BHG.com. I'm posting it here because their webpage drives me batty :).

Great base recipe. I used black beans and the family enjoyed it. Went together in less than 30 minutes for me. Thanks for posting!!
In a medium bowl mix water, oil, and fajita seasoning. Add chicken and marinate for at least 20 minutes.
Meanwhile, spray a large pan with cooking spray and heat over medium-high heat. Add onions, zucchini, and bell pepper and saute until tender. Remove from pan.
Drain chicken and discard marinade. Place chicken in pan and saute until no longer pink, about 4-5 minutes.
Add vegetables back to pan and add remaining ingredients. Stir to mix well and heat through.
Serve with tortillas (corn or flour), olives, lettuce, cheese, extra salsa, avocado -- whatever works for you!