Swirling F.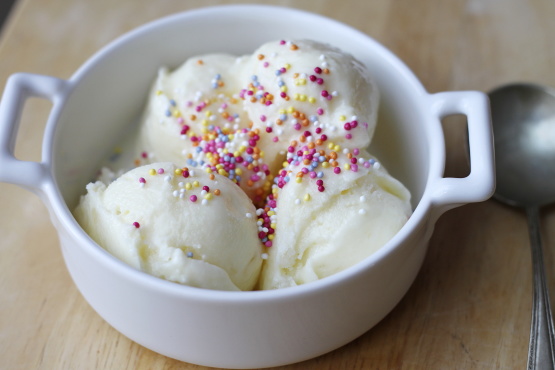 The only dish my hubby ever taught me to make. :o) If I'm out of sweetened condensed milk, we use evaporated milk and sugar.

Making this snow cream is what I used as the incentive for my children to come in out of the snow! Quick, easy & yummy! Thanks!
fresh clean snow

1

(14 ounce) can sweetened condensed milk (fat free works great too)

2

teaspoons vanilla

various toppings

decorative candies or candy sprinkles
Gather fresh, clean snow in a large bowl or place a bowl outside after it starts to snow to catch it.
You will need the bowl to be very full.
Mix in the sweetened condensed milk& vanilla.
As you stir the snow will reduce by about half.
Keep mixing, by hand, until thoroughly combined; it will take a few minutes.
Mix in or top with desired candies, sprinkles or ice cream toppings; or enjoy plain.