Annacia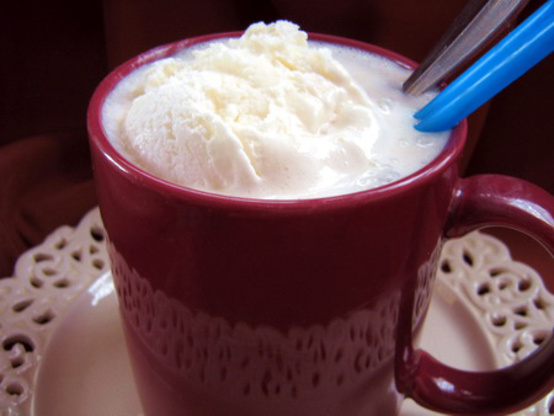 From the July 1987 issue of Chocolatier, because of the ice cream, although the walnut liqueur is also redolent of winter holidays for me. Nocello is a brand name of walnut liqueur, so any similar liqueur may be substituted.

This was GREAT !! A nice relaxer after a days work. Loved the vanilla taste. Made for 1-2-3 hit wonders. Made recipe as posted. GREAT TASTE !
In a mug, combine the coffee, walnut liqueur and vanilla. (A microwave can be used to give a blast of heat).
Top with vanilla ice cream and serve immediately.