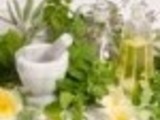 Betty Crocker deserves credit here. Pass the fresh parmesan cheese.
Directions
Place all ingredients except corn,beans, pasta and cheese in slow cooker breaking up tomatoes.
Cover and let cook at High for 4 hours.
Add corn and beans and pasta and cook until pasta is tender (ap. 1/2 hour).
Serve with freshly grated parmesan cheese.
Most Helpful
Delicious and so easy to make, plus this recipe is very adaptable to whatever is on hand. I made some changes based on what I had (my size cans were different than those called for) and I also used canellini beans instead of the beans called for (couldn't find). For the pasta I used orzo pasta, which was delicious is this soup. For all who are following the WW flex program, this is only about 3 points/serving and is very filling and satisfying! Thanks for sharing this keeper recipe which we will be having often.
So simple to make, yet very hearty and satisfying! I made this for my daughter's thermos for school, and my DH and I had it for our own lunch, we all enjoyed it so much! Thanks for a delicious, tasty and easy to make recipe Sage! :)
It was OK, but my husband did not like it because he was not eating the leftovers