Slow Cooker (Crock Pot) Spaghetti Sauce With Marvelous Meatballs
This is the best spaghetti sauce and meatballs I have ever made. And super easy too. . .took me about 15 minutes of prep work! It's a thick sauce and is a crowd pleaser. Perfect over noodles or, better yet, to make a meatball sandwich!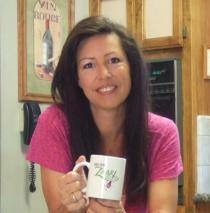 This IS a *Marvelous* meal. So easy to prepare, layer in the crockpot and go about your day. The flavors were so italiano, my first time using the pepperidge sage stuffing and I think that is a key ingredient. My family enjoyed this spaghetti with meatballs very much. I made the meatballs small so that my little guy could pop'm in his mouth like the rest of us. I will definitely make this again. Thanks For Sharing Hugs ~V
Combine first 8 ingredients (stuffing down to onion flakes).
Shape into 1 inch balls.
Place in bottom of slow cooker.
Top with mushrooms and peppers.
Cover with Spaghetti sauce and tomato sauce.
DO NOT stir, just shake the pot a bit to get the sauce down toward the bottom.
Cook on low for 5-6 hours, but NO MORE. The meatballs will really start to fall apart if they are overcooked.
Stir after about 3 hours, then stir once per hour if you can.
Serve over noodles or make into meatball sandwiches!