Slow Cooker Chicken and Corn Chili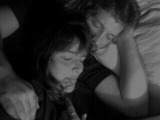 Cook this in a slow cooker the night before serving.
Directions
Place chicken and salsa into the slow cooker. Season to taste with garlic powder, cumin, chili powder, salt, and pepper. Cook all night on low setting.
Shred the chicken with 2 forks. Return the meat to the slow cooker and stir in the corn and the beans. Cook until heated thru.
Serve with a dollop of sour cream.
Reviews
Most Helpful
Made this whole batch & then froze half of it for another time! The only change I made was to cut the hot sauce back to just a couple of drops! I don't mind a little kick, but just don't want to be kicked off my chair! When it comes to that kind of thing, my rule is MILD, MILD, MILD! What can I say! Anyway, we both thoroughly enjoyed this chili & will be making it again in the future, for sure! Thanks for sharing it! [Tagged & made in Please Review My Recipe]
Very yummy! So easy to make. This makes a great WW dish. Figured it out to be 3 pts per serving. I used the black beans and hot picante sauce. I did cut the recipe in half but used the full amount of corn and beans. Nothing like waking up to some wonderful smells coming from the kitchen. We had this for lunch. I just added a droplet of low fat sour cream. A keeper. Thanks for posting.