Simply the Best Buttermilk Pancakes
Boomette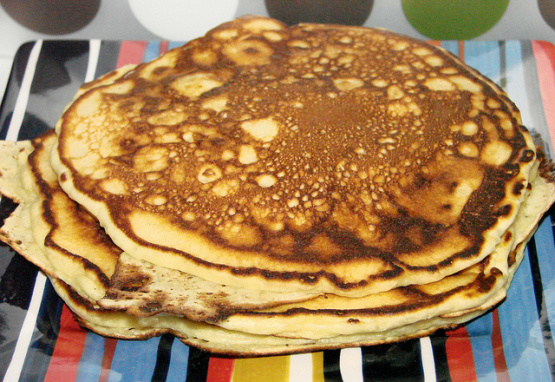 Batter does not store well and if it sits, it will make thin pancakes instead of the beautiful thick puffs that come out when the batter is fresh. This makes a big batch. Freeze uneaten pancakes.
In a large bowl, combine flour, sugar, baking soda, baking powder and salt; stir well. In a separate bowl, stir together buttermilk, milk and melted butter until well combined. Add the eggs to the liquid mixture and whisk until well blended. Add the buttermilk mixture to the flour mixture and stir just until incorporated. Do not over stir.
Heat a lightly oiled griddle or frying pan over medium high heat. You can flick water across the surface and if it beads up and sizzles, it's ready.
Pour or ladel the batter onto the griddle, using approximately 1/2 cup for each pancake. Brown on both sides and serve hot.