Parsley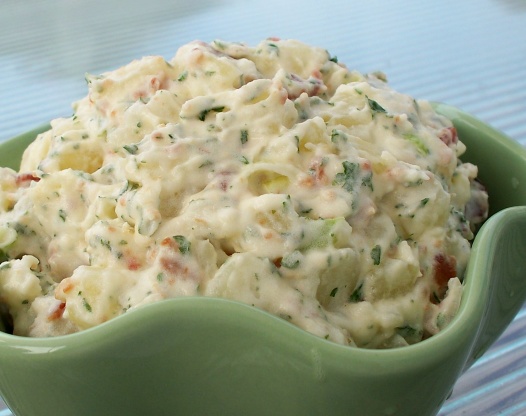 This is a super easy potato salad that I serve all summer long when cooking out, plus during the other seasons whenever we have baked ham. Since it uses light mayo, a lot of the fat is cut out, but you really can't tell, so indulge away!
Cook potatoes in boiling water until fork tender.
Chill in refrigerator for a few hours or overnight.
Peel skin from potatoes (or leave on if you prefer) and cut into approx.
1" chunks.
In a large bowl, mix together all other ingredients until combined well.
Pour in potatoes and stir gently until well coated.
Cover and chill until ready to serve.