Simply Irresistable Baked Beans
Rita1652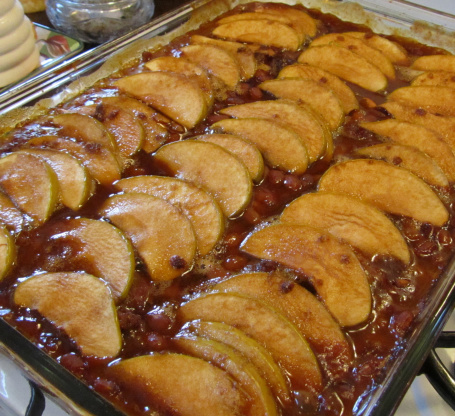 This is from my church's cookbook. I have made it many times and always have gotten rave reviews.

Made this for DH a baked bean lover! He came back for seconds and was full. I used 1 granny sliced thin which covered the whole casserole. Used 1/4 cup brown sugar. I didn`t have this it is very high in sodium and sugar. This is one of the foods I`ll make and enjoy watching others eat it. Thanks from DH! ;)
Brown sausage and onion.
Mix together with beans.
Add mustard (to taste) and molasses.
Spread in a 9 X 13 inch pan.
Cover beans with sliced apples.
Sprinkle with brown sugar (to taste).
Bake at 350 degrees for 45 minutes.