Simple Sesame Soy Oriental Noodles
Parsley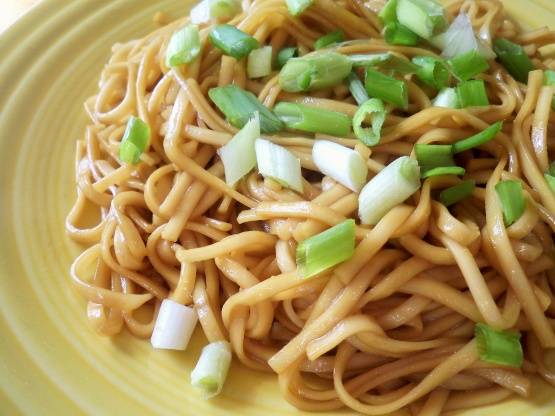 I made this as a side for almost every Asian-type entree I make. Easy and I think it is delicious.

We really enjoyed these noodles. I had to use fettuccini because the Chinese section of the grocery does not offer many items at all. I had no scallions so I added slivers of cabbage and carrots like our restaurant does. I will have to say that this is so much better than the noodles we usually order at the restaurant. So much more flavor. Thank you!
Start cooking the udon noodles according to the package directions.
In a bowl, whisk together the next 6 ingredients.
When the noodles are done, drain and transfer to a large bowl; drizzle the sauce over the noodles; toss quickly.
Sprinkle the sliced scallions over the top.