Just like it says. Simple...
Directions
Put in blender and mix.
Pour 1/4 cup at a time onto hot greased griddle, turn over when bubbly and then serve when golden brown.
Reviews
Most Helpful
Made this vegan by using 1 cup of almond milk added 1 tablespoon of apple cider vinegar let it set for 5 minutes, used Energ Egg Replacer 1 1/2 teaspoon added two tablespoon of warm water) Great recipe will be able stapler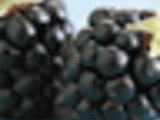 Great recipe! Tasted great with some cinnamon added into the batter. Thanks for sharing.

This is a perfect recipe to use as a base. You can add 3 tablespoons or bananas, or blueberries, or applesauce and it still turns our great. I also used buttermilk instead of regular milk. Yum!