Boomette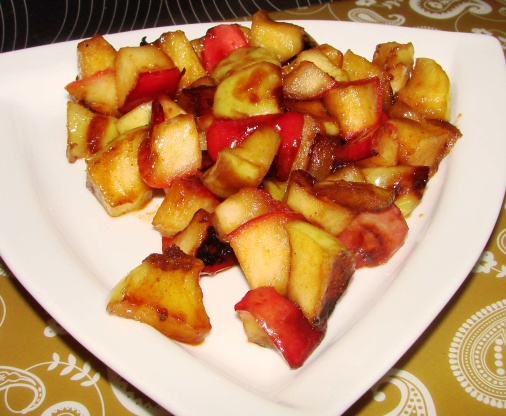 I first made this during a vacation where my hostesses had no food on hand. I had to come up with something or starve. This is so simple, quick, delicious and fun to make! It is a kid and adult pleaser, and it can suit most palates. Adjust the butter and brown sugar if you are watching your diet.
Chop the apples into bite size pieces.
In a frying pan, melt the butter. Add in the apples and cook over medium heat until softened.
Add in brown sugar and cinnamon. Heat until the brown sugar melts into a gooey sauce.
Serve warm.