Siesta Key Breakfast Smoothie
Nif_H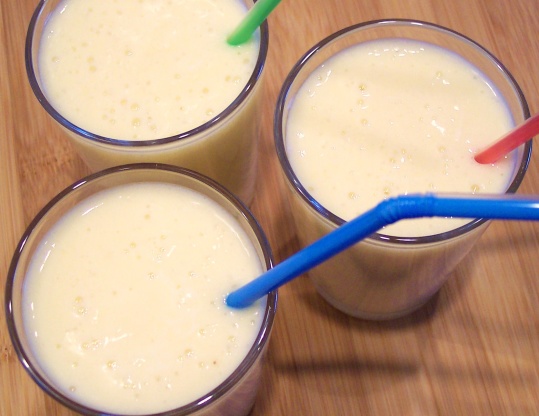 'Pamper your guests by serving these luscious smoothies in long stemmed glasses with a chilled ice tea spoon. Add some fresh fruit and homemade granola to make a memorable morning meal.' Taken from "Simply Sarasota Creatively Casual Cuisine" by the Junior League of Sarasota.

Delicious! I couldn't find peach yoghurt, so I used peach and mango but the result was still excellent.
Combine yogurt, orange juice, honey, banana and ice cubes in a blender and process until smooth.
Pour into long stem glasses and serve immediately.
(You may substitute 3/4 cup fresh berries for the banana.).