Side Salad With Chipotle Dressing

My version of a simple side salad we had at a Mexican restaurant the other night.
Directions
Place ranch dressing, chipotle pepper and onion in blender and process till smooth and creamy.
Serve over lettuce quarters.
Reviews
Most Helpful
Yummy salad. I really loved the spice in the dressing, due to adding the chipotle. I used chipotle salsa, so I didn't have to use the blender. Also, I used romaine lettuce because it is our preference. Thanks!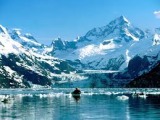 I thought this was a wonderful, easy recipe. My husband did not like being served a wedge of lettuce and wants a "real" salad next time. Bummer, as I really like the wedge myself. He also wanted more ingredients in the salad, but that is easily remedied. The dressing is delicious! Just the right kick to it! Thanks for sharing!

Your 2 part directions were so easy, DH followed them flawlessly. Soon I'll be out of my cook job. Made for Everyday Is A Holiday.