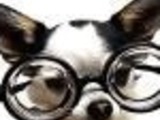 Another Joanne Weir recipe from "You Say Tomato." A nice play on traditional pesto.
Make and share this Sicilian Tomato Pesto recipe from Food.com.
Directions
Heat a small skillet over medium-high heat and add the pine nuts.
Cook, stirring constantly, until golden, 3 to 4 minutes. Immediately remove from the pan.
Place the basil leaves, garlic, pine nuts and olive oil in a blender or food processor and process until smooth.
Stop and scrape down the sides.
Add the grated cheese and crushed red-pepper flakes and pulse a few times to make a thick paste.
Transfer to a bowl and fold in the tomatoes. Season with salt and pepper.