vrvrvr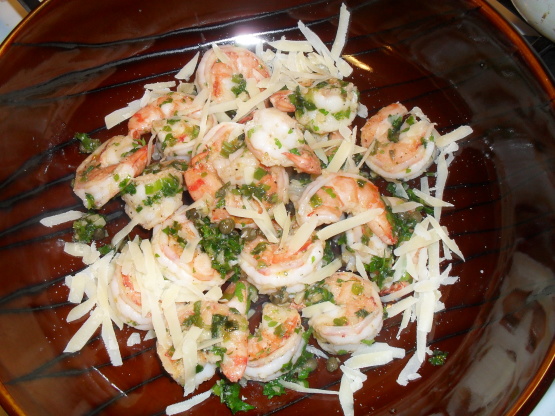 This is a very versatile dish that can be used with toothpicks as an appetizer, as a side dish, or with angelhair pasta as a main dish.
Heat olive oil in a large skillet. Saute garlic and onions briefly, but do not brown the garlic.
Toss in shrimp and saute until pink and opaque in the center. Stir in parsley and heat through.
Remove from heat and pour into a serving dish. Sprinkle with parmesan cheese.